You've heard of solar if you're a homeowner or property manager contemplating outdoor illumination. It is unquestionably a power source that will stand the test of time because it is one of the purest forms of energy, and also completely free. 
For years, each light may be individually illuminated and utilized without incurring any significant operating costs.
However, from time to time, various questions are raised about its authenticity and overall functionality. 
What are solar fence lights?
Solar fence lights are environmentally friendly, energy-efficient, and cost-effective means of illuminating outdoor spaces, usually on or close to the fence.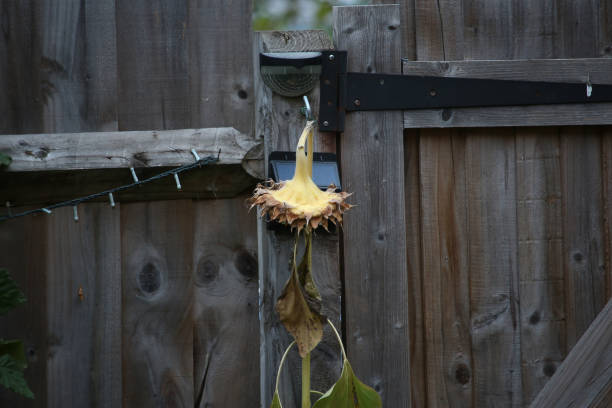 Installing these maintenance-free lighting systems is almost effortless since they do not require any wire connections or professional skills. 
How do solar fence lights work?
The solar fence lights include an internal battery that is recharged by sunlight or solar energy, through the solar panels that come with each light. Throughout the day, they generate and conserve their energy, which they subsequently discharge at night.
This is similar to a satellite that absorbs solar energy when in the sunny part of the globe and then uses it when the part gets dark.
Where to place solar lights on a fence?
The short and obvious answer to this is that you should place them on your fence. However, it is not that simple. You should position them where they will be visibly displayed. 
This is because solar lights, of course, require the sun to work, so you need to position them in such a way that they will get as much direct sunlight as possible each day.
Creating a rough sketch of a plan of where you want to put your new lights ahead of time can be helpful.
How to install solar fence lights?
Step 1: Getting the solar light
There are many unique designs available nowadays. Purchase one that can be installed with a drill. It is worth mentioning that one of the safest ways to install a solar-powered device is to drill the light into the fence post. 
Solar-powered light caps are available in garden stores or online garden retailers. It is best to get one that matches the fence's design.
Step 2: Testing the solar light
You must first identify the best potential location for the device before installing it. The chosen point must get at least six to seven hours of direct sunlight every day. 
Place the solar light as close to the designated location as possible and leave it there. Monitor how much light you get before it runs out. Repeat this procedure for a few days.
Step 3: Mark the holes
Install the solar light above the fence post, and mark the areas where you'll need to drill with a permanent marker or a pencil. Be sure to mark each section accurately. For the time being, take the solar light and put it aside.
Step 4: Drill the holes
Remember to use the drill with caution. Use a drill that is a little smaller than the openings on the solar light. It is critical not to drill too deeply into the fence post; otherwise, the screws will not be tight.
There's no need to apply excessive power when making the holes. You risk damaging the fence post if you do so.
Step 5: Installing the solar light onto the fence post
You may place the solar light on the fence post now. Put it on over the holes that you drilled previously. Place the screws in the holes and tighten them firmly. 
The solar light will turn on after it is charged up. Apply some glue to the edges of the fence post if the screws are not enough to keep the solar light in place.
As you've seen, installing a solar light on a fence is fairly simple. The most vital thing to keep in mind is putting it somewhere that gets enough sunshine.
How long do solar fence lights last?
The batteries in solar fence lights should last around three to four years before they may need to be changed.
The LEDs have a ten-year or longer lifespan. Once the lights are unable to maintain sufficient energy to illuminate the place throughout the night, it is important to replace the parts. There are a few variables that might influence how long your outdoor solar lights last.
For instance, where they are placed in proximity to other artificial lights might affect how long they last.
Make sure that your solar-powered lights are away from the regular street or house illumination.  If they are too close, it can make the ones with sensors that trigger them to turn on in low lighting to malfunction.
Apart from the position, the neatness of the solar panels can also affect solar light maintenance.
Be sure to clean the panels every week, especially if they're on a lawn or other typically untidy areas. This routine will ensure that they get enough sunlight.
Although most solar lighting systems are built to survive a variety of seasons and climates, they perform best and last longer when they get a full day of direct sunshine. Additionally, they usually provide maximum value when they aren't at risk of being buried in snow and even being pushed over by strong winds.
Do outdoor solar lights work in winter?
All solar lighting works in the cold season as long as the solar panel gets enough sunlight to recharge the battery to the point where the light can operate without error.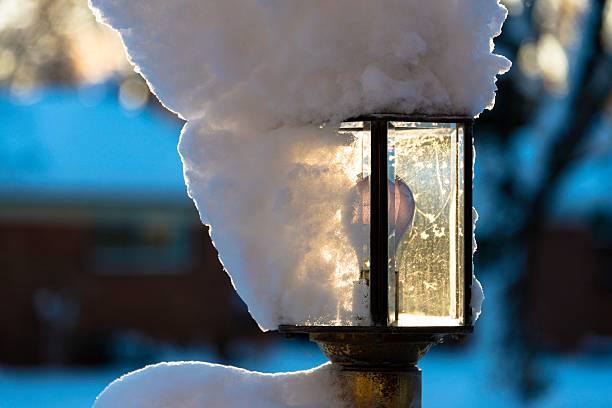 Solar lights require rechargeable batteries, and even in the winter, a solar light with Lithium-Ion batteries is likely to be relatively good in function.
How to protect solar fence lights from rain and moisture?
Putting lithium grease inside the bulb holder and on the bulb's connections works as a seal, blocking water produced by condensation from coming into the bulb bearer.
Which is better- LED or solar lights?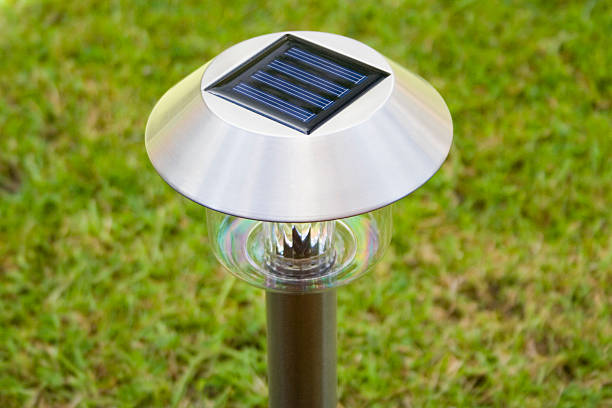 There has been a lot of confusion over which type of light is better for outdoor lighting, after the following analysis, you can be the judge:
LED lighting uses a direct power supply, while solar energy does not require a close or any power source. It uses a battery power supply that must be recharged, so solar lights are cheaper to use.

You need to be careful about where you place your regular LED lights, while for solar lights you can put them practically anywhere that gets enough sunshine throughout the day because they don't require energy.

Summer has no direct advantage over LED lights. However, since the days are longer in the summer, your solar lights will stay on later into the night, which may be beneficial during this popular entertainment season.

LED lights can be interrupted when put on a lawn or equivalent locations. Without fear of harming electrical cables, you can set your solar lights in a flowerbed or garden where you frequently dig.

Wiring is necessary for regular LED lights. Considering the no wires advantage, solar lights are simple to install and may be a do-it-yourself job.

Since they do not require electricity, solar lights are an environment friendly option that may help reduce your home's carbon footprint, unlike LED lights.

LED lights can cause minor or even major hazards, but with solar lights, you don't have to be concerned about your kids or pets cutting, biting, or stumbling over electrical wires.

LED lights can be used anywhere, however, solar lighting is often not a practical choice in locations where the sun is blocked by forests, trees, bushes, or flowers. They are frequently unable to be utilized close to anything that blocks the light for a large part of the day.

LED lights don't need regular cleaning, while solar panels have to be cleaned regularly to reduce dust and debris that might prevent sunlight from reaching the batteries.
5 best solar fence lights for your garden
OTHWAY Solar Fence/Post Lights
Othway solar fence lighting system has a distinctive look and is ideal for lighting the area around your fence. 
The lights collect sunlight throughout the day, allowing them to function at night. Solar lights are lightweight, portable, and simple to install.
Square Solar LED Lights
These lights are great for providing ambient solar fence illumination. Each square solar LED light has ultra-bright white LEDs with a lifespan of 100,000 hours or nearly two years. 
The solar lights have sensors that switch on automatically at night and a solar panel for faster charging.
BAXIA TECHNOLOGY BX-SL-101 Solar Lights Outdoor
Baxia offers motion-sensor lights that have been given a rating because they are strong. The solar lights don't have a dim setting, which helps them last longer. 
When motion is detected outdoors, within a three to five-meter radius, it turns on automatically. Each light features 28 LEDs with a 120-degree motion angle.
Outdoor 9 LED Fence Light Waterproof Security Lamps
These outdoor lights exhibit a UFO-like shape and are ideal for use around your fence. The light is equipped with nine LED solar gutter lights and big solar panels to ensure that you will have enough light. 
The lighting also features 4 different installation options, allowing you to choose the one that best matches your needs. You'll also get a 30-day money-back guarantee.
LED Outdoor Garden Decorative Wall Mount Fence Post Lighting
These solar lights have two separate settings. For a pleasant and happy ambiance, there is a vibrant colors light option where the light alternates between seven various types of color. There's also a warm color light option that will give your house the proper level of brightness.
This light also has an automated power button, a huge solar panel that allows the LEDs to charge faster, and is made of sturdy ABS plastic. 
A 12-month warranty and a 60-day money-back guarantee are included with your purchase.
Conclusion
There you have it! 
Fence posts with solar lights are a terrific way to brighten your environment. You should consider adding solar-powered fence lights in perspective of today's environmental concerns.
These lights are perfect for outdoor lighting since some are usually waterproof and operate on a separate battery system, eliminating the need for connections and wiring.
Also, remember that when settling for solar fence lights, you can choose from a variety of options whether you want to light up your balcony, garden, sidewalk, driveway, or yard. Have fun with it!